In order to add an additional domain to your Cpanel Shared Hosting account please do the following steps
1> Login to the Devreactor Portal located at https://www.portal.devreactor.co.in
2> Navigate to Services -> My Services Menu Option and select your server account page.
3> On the server account page select the option Addon Domains as shown in the image below.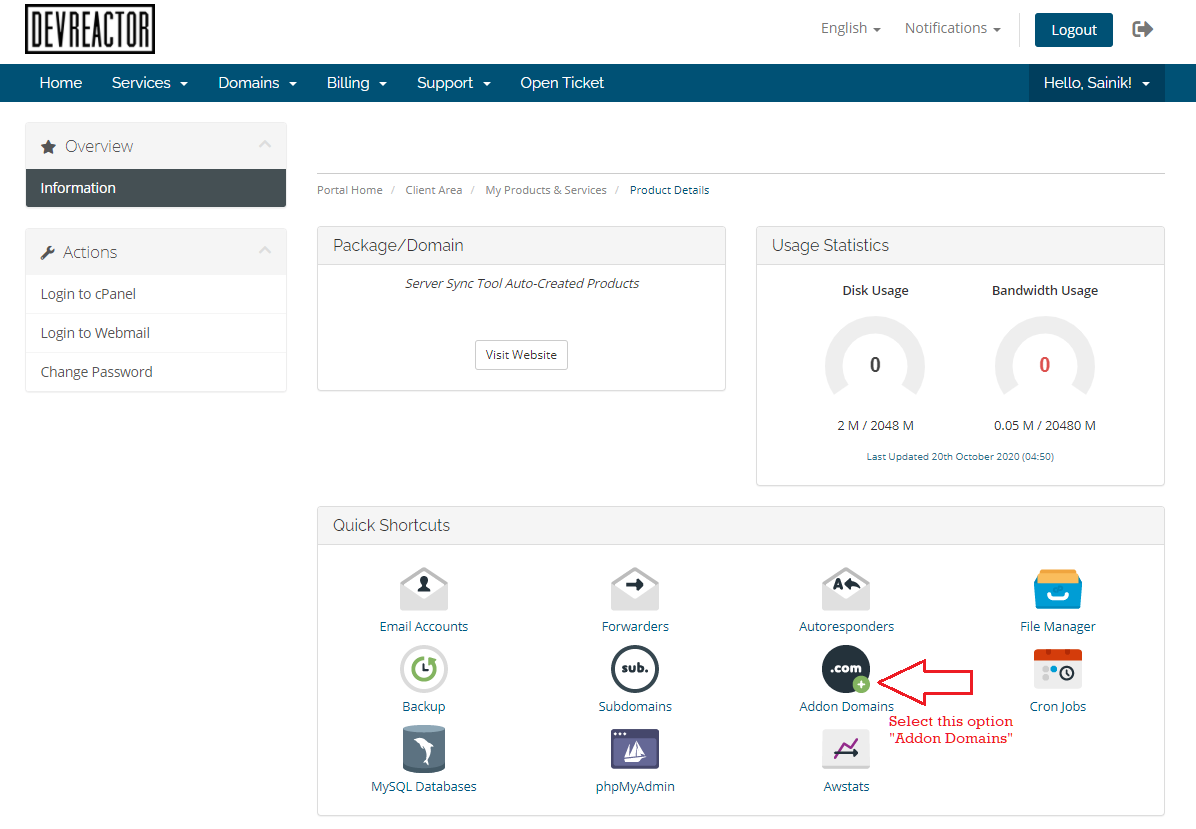 4> On the Addon Domains page, add the following information as mentioned below
[New Domain Name: Name of the domain name you want to add in your hosting account]. The subdomain name and Document Root information will be filled automatically on pressing the Tab key on your keyboard. 
Always ensure the nameservers for the domain you are trying to add is set to the correct nameservers otherwise this step may fail.
Name Servers For Devreactor Shared Hosting Cpanel Servers
NS1.SERVER-HOSTING.CO.IN
NS2.SERVER-HOSTING.CO.IN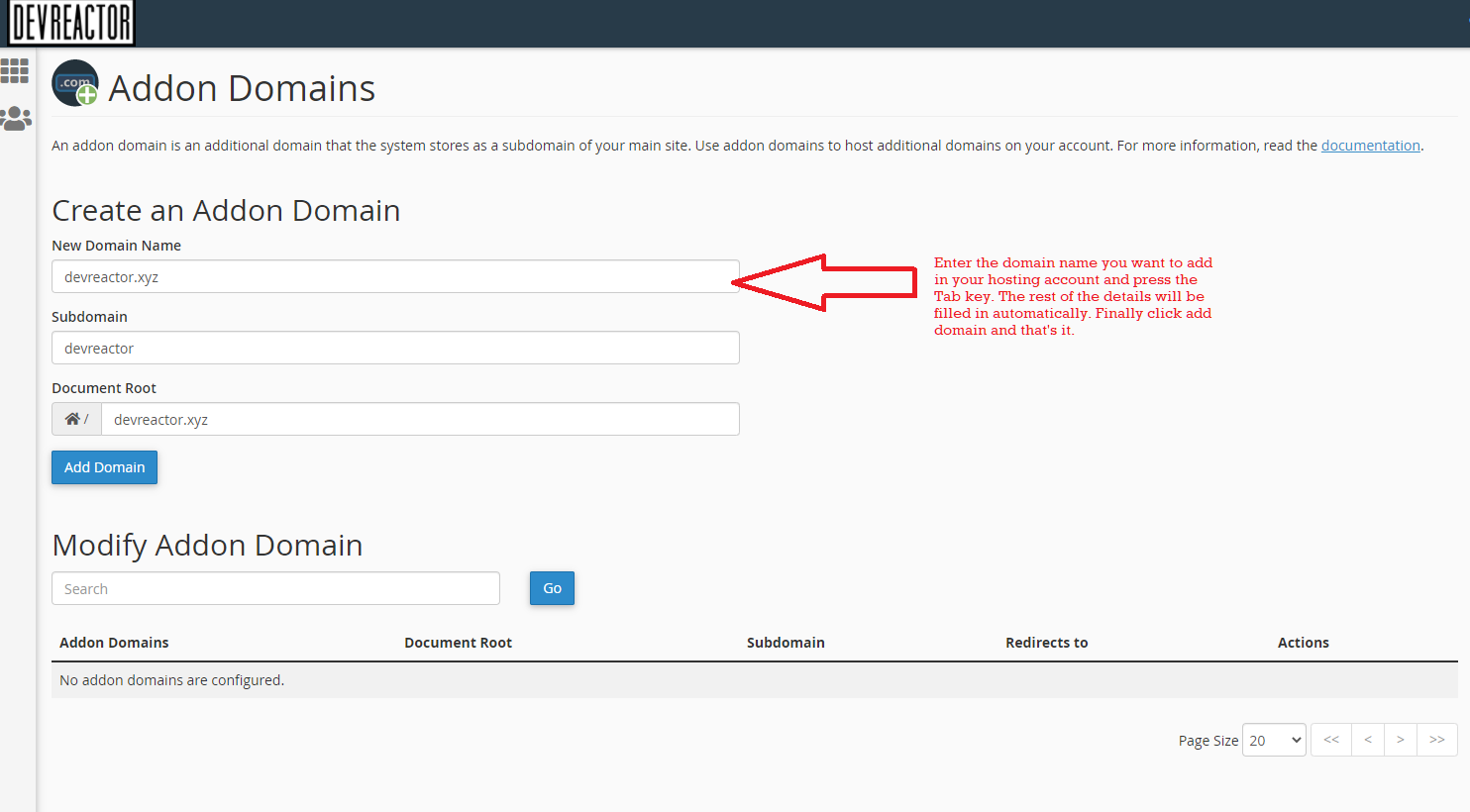 5> That's it. You can now start uploading your website. But if you still are facing problems, please send an email to support@devreactor.co.in and we will help set you up.